Color Reader Machine CR-20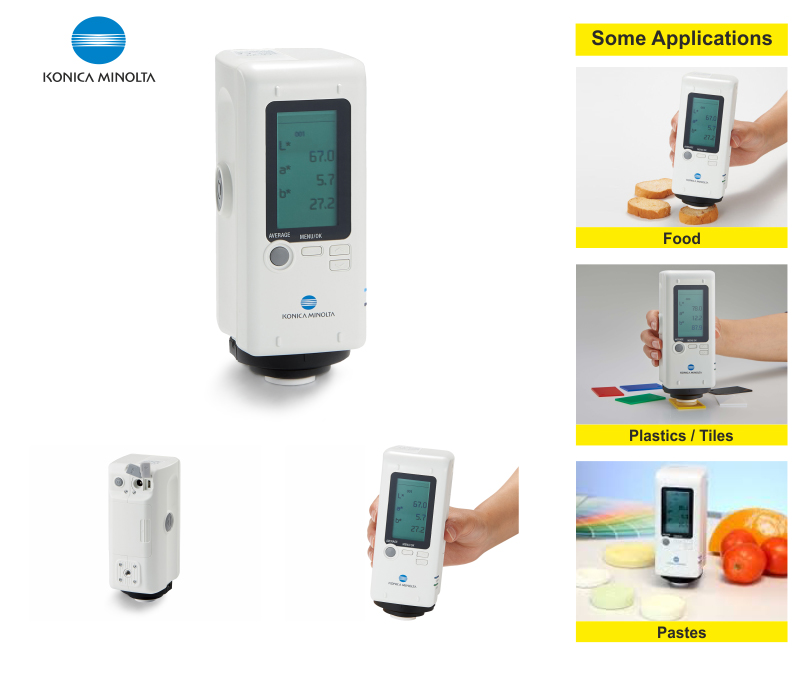 Features of Color Reader Machine
Color reader machine manufacturers, suppliers, exporters and traders in Mumbai India to entire world with assured safety, quality, reliability, durability, efficiency and proficiency.
Simple , battery operated, portable, lightweight and compact color reader.
Can measures the color and whiteness of products in paste, solid, wet objects or powder form.
Impressively large LCD screen that can display measurement in any of 8 color spaces/colormetric indexes.
Measurements in L*a*b*, L*C*h, Yxy, Munsell, WI (CIE/ASTM E 313-96), Tint (CIE/ASTM E 313-96), YI (ASTM E 313-96).
Upto 1000 measurement data can be stored in its memory.
Color measurement results can be directly printed.
One touch averaging button for uneven color objects.
Applications of Color Reader Machine
Industries that have just begun color measurement and color readers that are affordable and reliable. Color reader machine manufacturers, suppliers, exporters and traders in Mumbai India to worldwide from last 4 decades