Color Matching Spectrophotometer CM-600D / 700D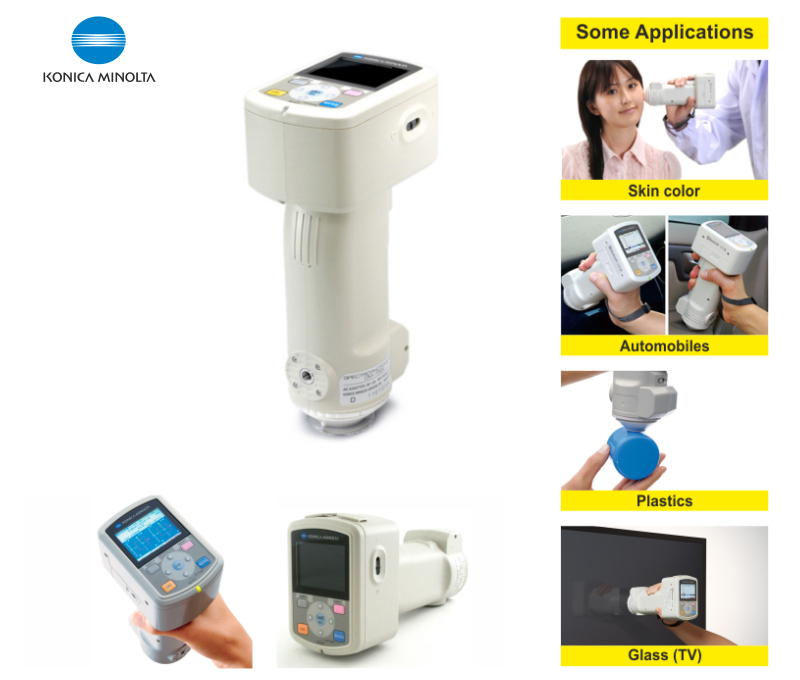 Features of Spectrophotometer for Color Matching
Spectrophotometer for color matching in Mumbai India to entire world with assured reliability, quality, durability, safety and efficiency.
Handheld, user friendly spectrophotometer for colour testing that can effectively measure the color of an object.
Easily fits in hand and has large LCD screen for easy visual color representation.
Color patches can be reproduced on the screen, used for checking the color difference.
Bluetooth compatibility for wireless communication between PC/printer.
Inbuilt memory storage capacity to store 1,000 sets of target data and 4,000 sets of measured data.
In combination with the SPectraMagic NX software, the user can easily view, edit and evaluate the data to check for advanced quality control functions.
The software can fetch the data from the device, analyse it and print it.
Easy migration of data between old and new software. Data can be exported to excel.
KM's numerical gloss control technology can show SCI and SCE measurements.
Applications of Spectrophotometer for Color Matching
Automobile, Chemical, Construction,Cosmetics, Electronics, Food, Medical, Paint, pharmaceuticals and Plastics. Spectrophotometer for color matching in Mumbai India to entire world by measuring colour measurement since 1980