Color Reader CR 10 Plus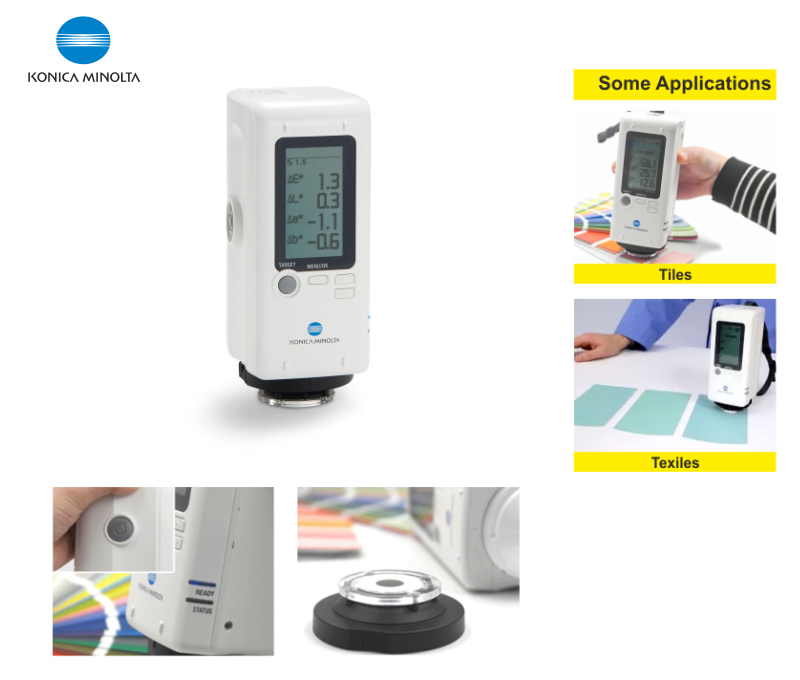 Features of Color Reader
Colour reader CR 10 manufacturers, suppliers, traders and exporters in Mumbai India to worldwide with assured quality, safety, reliability, durability and efficiency
Simple operation for showing color difference between target and samples.
Lightweight, compact, portable.
Large, easy-to-read display.
Upto 1000 measurement data can be stored in its memory.
Easy identification for pass/fail judgement.
Color differences expressed in ∆ (L*a*b*), ∆ (L*C*H*), ∆ E*ab (CIE 1976 ).
Applications of Colour Reader
Any industry where color difference is needed to be known for quick color measurement. Colour reader CR 10 manufacturers, suppliers, traders and exporters in Mumbai India to worldwide deliver exact measurement measuring color since 1980