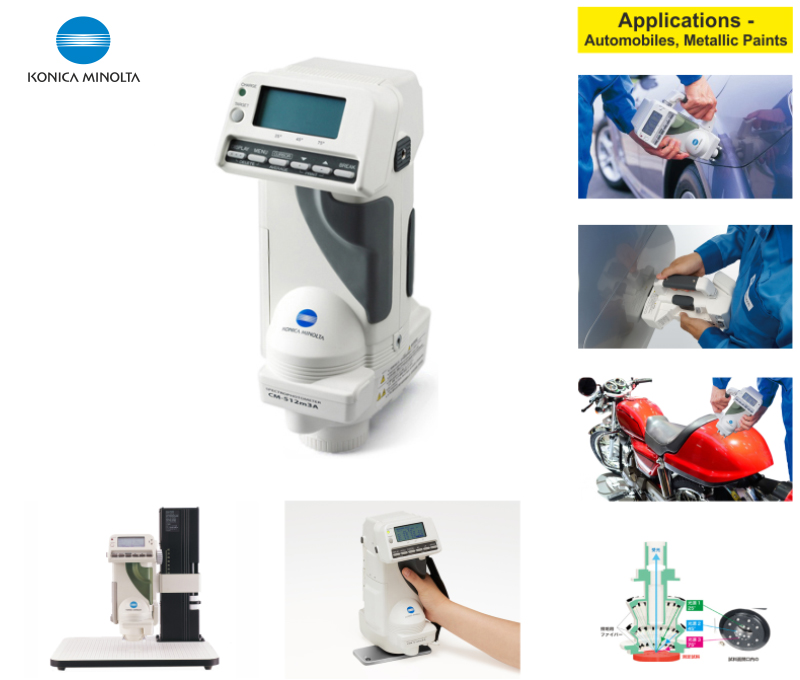 Features:
Handheld, multi angle spectrophotometer, that is ideally used for metallic colors .
0 degrees viewing and 25 degrees, 45 degrees and 75 degrees - illumination angles.
Unique geometry offers orientation error free measurement.
The illumination system gives impressively accurate results on curved and complicated surfaces easy .
The graph display function enables easy color judgement on production sites.
Has advanced features with inbuilt logic and equations for precise Measurements of metallic/pearl coatings.
Has 2 types of average measurement systems suitable for measurements at different locations.
Simplified quality step procedures - Easy judgement of whether a measured color is within a specified range or not.
440 inbuilt color difference target and measurement data capacity.
Applications:
Auto mobiles and Metallic paints.