Bench top Spectrophotometer CM-3700A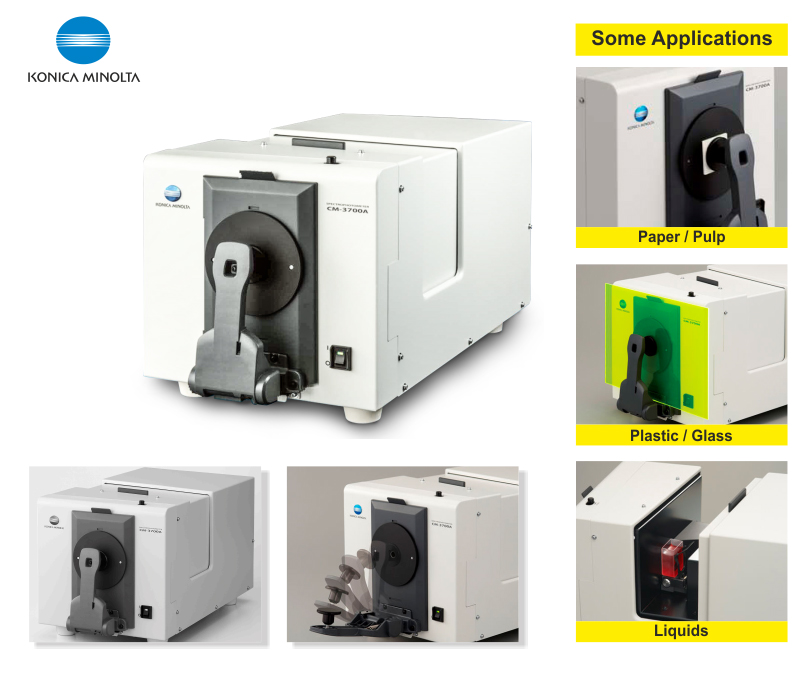 Features of CM 3700
Highly accurate bench top spectrophotometer that is reliable and uses state-of-the-art technology.
Can perfectly measure the reflective, transparent and fluorescent colors.
Adheres to international standards ISO, ASTM, DIN and JIS.
Can be connected to the PC with USB.
Dampening sample holder prevents possible damage to the sample holder.
Multiple measuring areas for users to select from.
Compatibility with SpectraMagic NX software provides multiple views of the data that can be edited easily.
Software allows easy interpreting of the data with graphs, templates. Data can be exported to excel.
Applications:
Textiles, Kiln-fired materials, plastics, dyed items, liquids, foods and others.